Reviews for Scott Holland, MD
---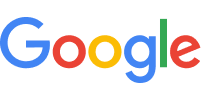 08/22/2021
I wanted someone that care for my kids health. And I appreciate that He started all the process to get my Son all the help He need. Thanks
— Brenda Vienes
---


04/08/2018
Dr.Holland sees all 3 of my kids and he is so amazing. We moved from Katy where good doctors were hard to find and none listened. Dr.Holland actually listens and takes time to hear the parents out. He has been so amazing to us.
— Ashley
---


04/05/2018
Dr. Holland is an amazing doctor! He is amazing with children and shows his concern for the children as if they are his own. He is very easy to get an appointment to as well. He is the best doctor and I would recommend anyone to go to him!!
— Julie Smith In Orange, Tx
---


12/05/2017
Took my boys to Dr. Holland for almost a year and have nothing but good things to say about him. He was great with my boys and I will be forever grateful for him getting them on the correct allergy and asthma medications. We were always treated with respect and listened to with every concern. My only wish was that he was at a closer location.
— Nicole J. In Texas
---


04/23/2017
All 4 of my boys go to Doctor Scott Holland at ETMC First physicians clinic Pittsburgh its inside ETMC hospital. He's a pediatrician an all my boys love him. My boys health issue s range from allergies, ADHD,Asthma, Dyslexia, to Autism Spectrum and there has never need a single issue with my boys that Dr. Holland hasn't been able to solve.
— Janie Jones In Big Sandy, Texas
* Please note this list does not include reviews written by anonymous users