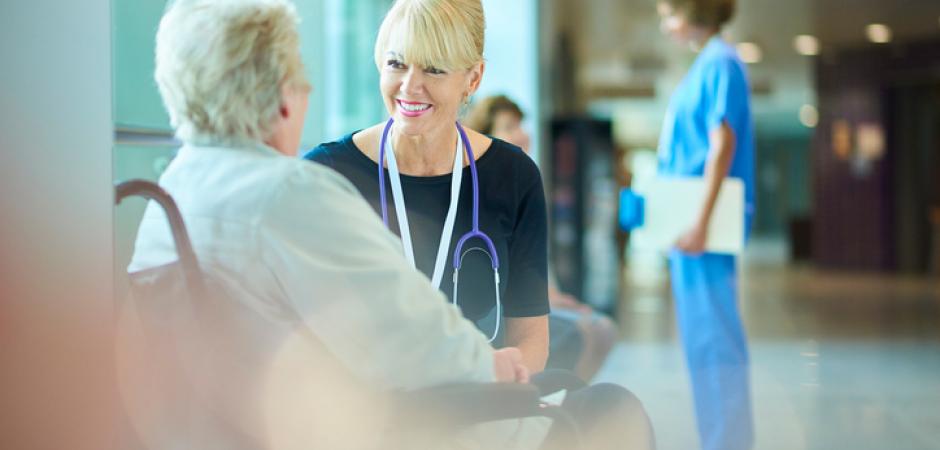 UT Health Pittsburg has 25 beds in private rooms with pastoral views. Other features designed to add to your comfort and assist in your healing include:
beds with telemetry monitoring that collects and transmits data for increased patient safety
hospitalist services
dietary therapies and services
24-hour radiology department with advanced imaging technologies
on-site laboratory services
pharmacy services
pulmonary testing and respiratory therapy
surgical and pain management procedures
physical, occupational and speech therapies
While you're a patient at UT Health Pittsburg, a hospitalist will be in charge of your care. He or she will communicate and coordinate your care with your primary care physician.
We consider your family members, too
From our volunteers to our hospitalists, we're here to answer questions and provide a host of guest amenities, including:
chapel and visiting chaplains
cafeteria serving homemade breakfasts and lunches
vending and ATM machines
free internet, television and telephone access
To learn more, call UT Health Pittsburg at 903-946-5000.